12 Day Grecian Classics II Private Small Group by minivan- Max. 8 pax Land Only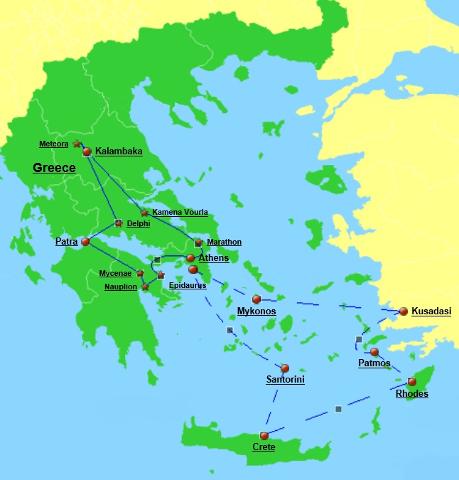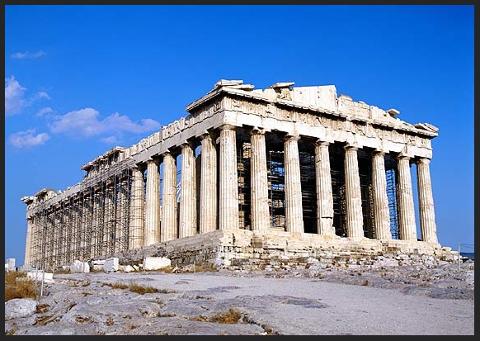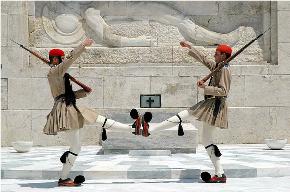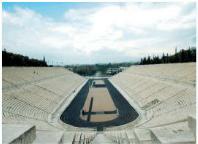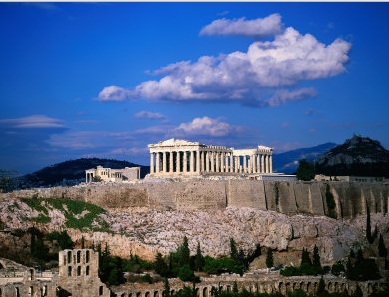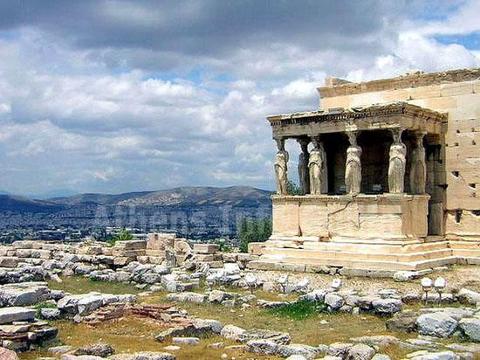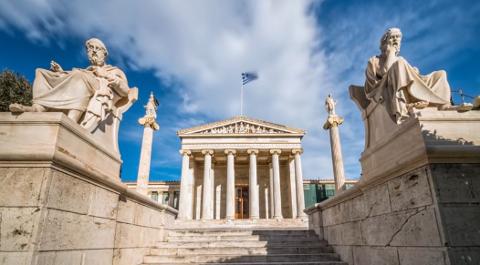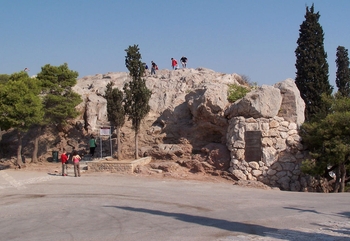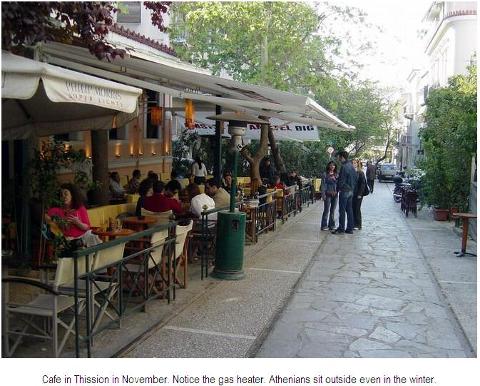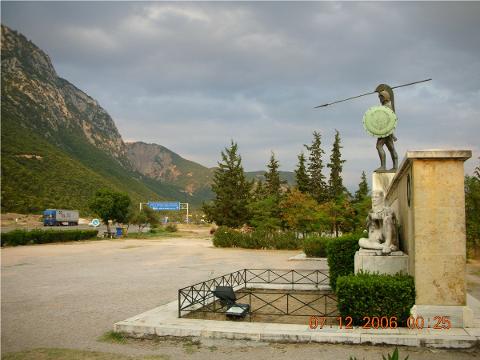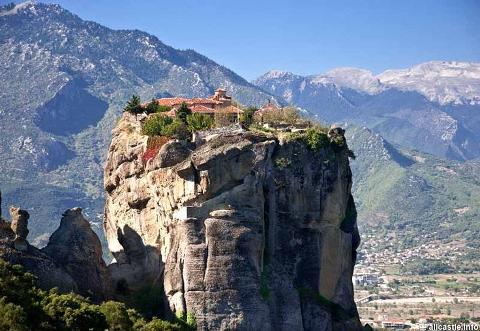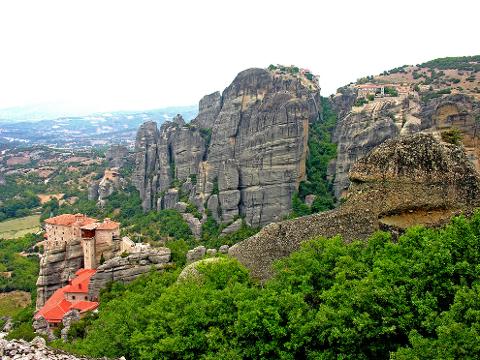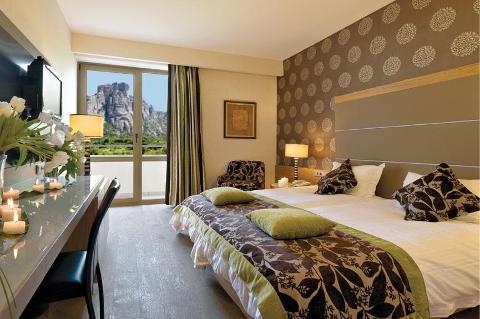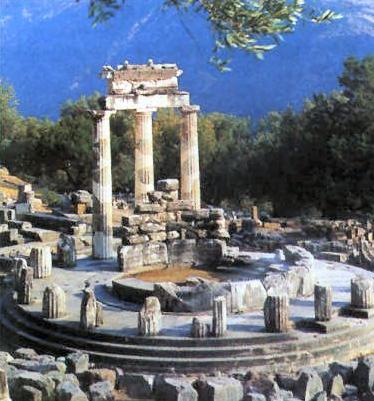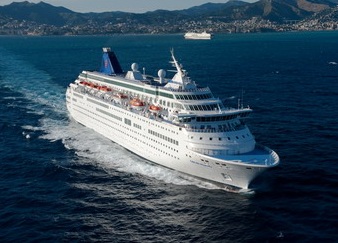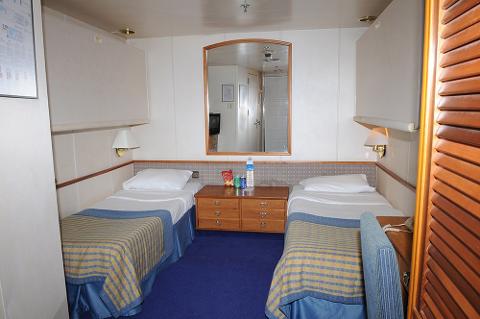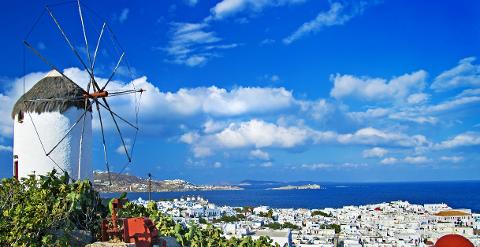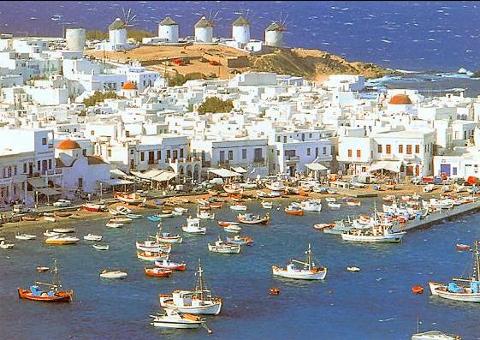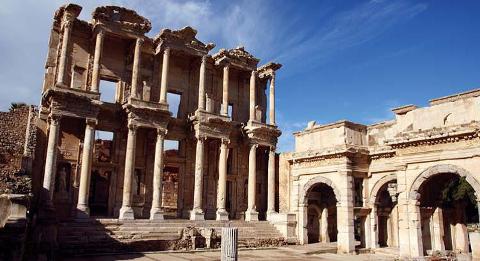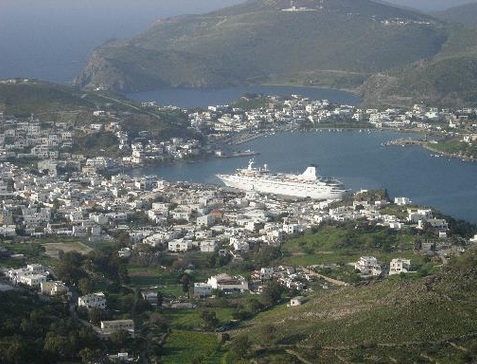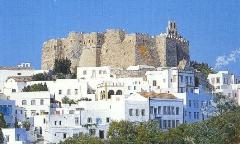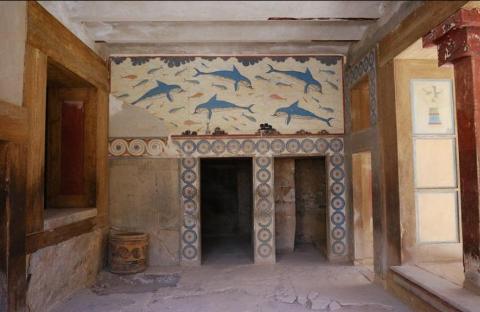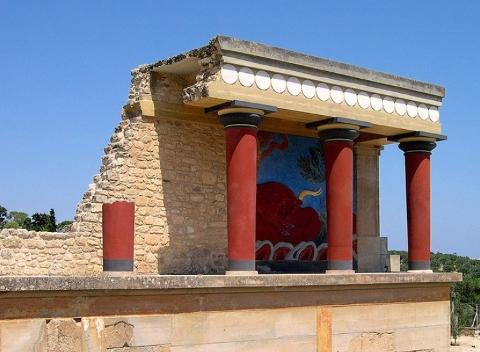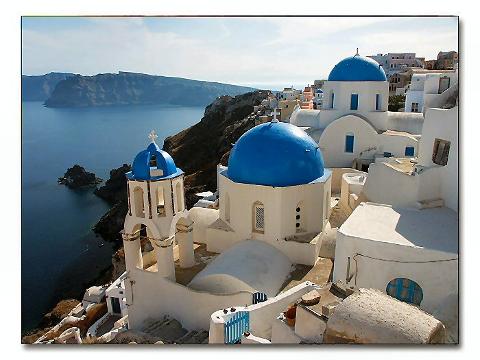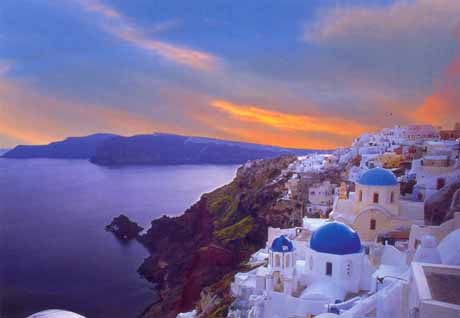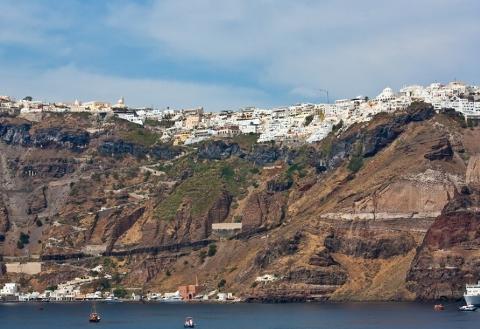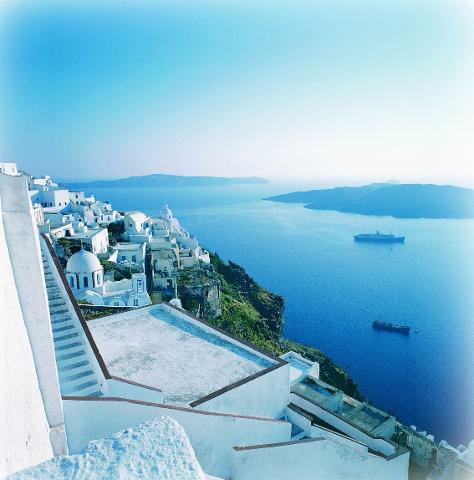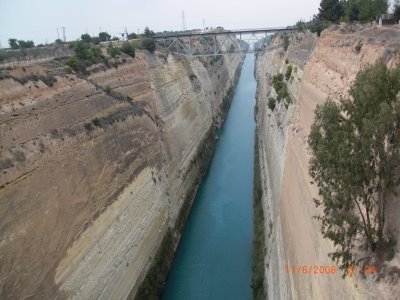 Duration: 11 Days (approx.)
Location: Athens
Product code: PJCTDQ
Itinerary
DAY 1, MONDAY– USA /ATHENS: Overnight flight to Athens, Greece. Airfare not included.
DAY 2, TUESDAY - ATHENS: Tour begins: Upon arrival at the Athens International Airport, you will be transferred directly to your Athens Hotel. Enjoy an evening at leisure. Overnight accommodation in Athens. (D)
DAY 3, WEDNESDAY - ATHENS: After breakfast, you will commence your guided Half Day Athens Sightseeing Tour which will give you an overall view of Athens and its monuments with the highlight of the tour being a visit to the world famous ancient Acropolis. Afterwards, you will be taken back to your hotel for a leisurely rest. Late afternoon we continue with a wonderful drive along the Athenian Riviera. During this relaxing ride you'll enjoy splendid views of the Saronic Gulf while passing through some of Athens' most beautiful suburbs. Arriving at Cape Sounion you will visit the 5th century B.C. Temple of Poseidon with its magnificent panoramic view of the Aegean Sea. Tonight dinner is at your expense. As an option on our return, dine at Vlaxika restaurant in Varkiza with authentic skewered lamb and Greek dishes. (B)

DAY 4, THURSDAY – ATHENS / CORINTH / EPIDAURUS / NAUPLION / MYCENAE / PATRA: After breakfast depart on your four day tour of Classical Greece and Meteora. First stop – Corinth Canal, continue to Epidaurus and its famous theatre. The UNESCO'S world heritage listed monument is reputed to be the birthplace of Apollo's son Asklepios, the healer and was the most celebrated healing center of the classical world. Epidaurus is probably most famous for its theatre, one of the best preserved classical Greek buildings and still used today due to its amazing acoustics. Time will then be taken for a traditional Greek optional lunch at a nearby restaurant in Nauplion, Continue to Argolis and Mycenae, land of Homer's Golden Mycenae, a UNESCO World Heritage site, Dating back to the second century B.C., Mycenae was one of the major centers of Greek civilization and a military stronghold which dominated much of southern Greece. Visit the archaeological site, home to the kingdom of mythical Agamemnon. You will see the Cyclopean Walls, the Lion's Gate, the Royal Tombs, including Agamemnon Clytemnestra's, and the Treasury of Atreus, a magnificent 14th-century B.C. structure. Continue late afternoon to our hotel outside of Patra for dinner and overnight. (B, D)
DAY 5, FRIDAY – PATRA / DELPHI / KAMENA VOURLA / KALAMBAKA: Today we drive via Rion Bridge to Delphi. Visits include the Doric Temple and the Sanctuary of Apollo, the Treasuries, the 5th-century bronzed Charioteer and the intriguing Archaeological Museum filled with ancient artifacts. Continue to Kamena Vourla, a seaside resort area for a brief rest. Next stop – Thermopylae – site of the famous Greek-Persian battle that King Leonidas and 300 Spartans heroically held the Persians. Few minutes for photos, continue to Kalambaka passing the towns of Lamia, Karditsa, Trikala and finally Kalambaka Dinner and overnight. (B.D)

DAY 6, SATURDAY – KALAMBAKA / METEORA: After breakfast mid-morning we visit the breathtaking monasteries of Meteora atop 1000-1200 ft. cliffs. You will visit two ageless monasteries containing priceless historical and religious treasures standing suspended between earth and sky. Rest of the day at your leisure. (B, D)

DAY 7, SUNDAY - KALAMBAKA / KAMENA VOURLA / ATHENS: After breakfast we depart Kalambaka midmorning heading south with a stop at Kamena Vourla, a seaside resort. Relax at one of the many cafes by the sea for a leisurely (coffee break). Later we continue south with arrival in Athens early afternoon. Check in at our hotel. Early evening we visit the old city of Athens - Plaka for last minute sightseeing and shopping for souvenir's. Early dinner and wine awaits us at a local taverna in Plaka. prior to returning at our hotel. (B, D)
DAY 8, MONDAY - ATHENS / MYKONOS: Enjoy breakfast at hotel, check out and transfer to the port for our cruise . Embark your cruise in the Port and sail to Mykonos with lunch offered onboard. Late afternoon, you will arrive in Mykonos, where you will enjoy free time on your own, on one of the most cosmopolitan islands in Greece. Return to the ship for dinner. (B, L, D)
DAY 9, TUESDAY - KUSADASI / PATMOS: Early morning breakfast will be served onboard as you arrive in the Port of Kusadasi. For those of you that have never discovered Kusadasi, we highly recommend the included tour to Ancient Ephesus or perhaps you may prefer to walk around this colorful town on your own. Return to the ship mid-morning and enjoy lunch onboard before sailing to Patmos. Late afternoon arrive in Patmos and explore the Monastery of St John and the Grotto of Revelations with the optional tour. Early evening return to the ship where dinner will await you as you sail for Rhodes. (B, L, D)
DAY 10, WEDNESDAY - RHODES: Early morning breakfast will be served onboard as you arrive in the Port of Rhodes. As your ship will remain in Rhodes all day, we suggest taking in the included excursion that visits Lindos and its Acropolis, the Medieval Town of Rhodes with its cobblestoned pathways or the archaeological site of Filerimos. For those wishing, lunch will be offered onboard or perhaps you may prefer to enjoy a meal ashore at one of the many quaint Greek tavernas at your own expense. The afternoon can be spent wandering around or taking a quick swim at one of the nearby beaches. Late afternoon, return to your ship. Dinner will be served onboard as you sail for Crete. (B, L, D)
DAY 11, THURSDAY - CRETE / SANTORINI: Early morning breakfast will be served onboard as you arrive in the Port of Heraklion, Crete. Spend your morning with an unforgettable optional tour visiting the Palace of Knossos and its excavations. Return to the ship mid-morning and enjoy lunch onboard before sailing to Santorini. Captivating views are not to be missed as your ship has Santorini in its sight. Today enjoy an optional tour to Oia Village perched on the Caldera rim. All other passengers that are not taking the tour will disembark via tender boats to Santorini`s small port where you can experience a journey up the caldera by cable car, donkey taxi or foot. Early evening return to the ship via cable car and tender boat for dinner as you depart Santorini and sail back to Piraeus. (B, L, D)
DAY 12, FRIDAY: ATHENS, Piraeus / HOME: The ship docks at 6:30am. Early breakfast prior to your transfer from cruise port Piraeus to airport for your departure flight home. (B)
NOTE: Your international flight must depart from Athens 11:00 am or later. Early morning international departures are required to stay 1 additional day in Athens.
Please call us at .800.385.3650
NOTE: Airport transfers are included only when airfare is purchased from Classic Holidays. Taxi service is available for those purchasing their airfare elsewhere. Prices and dates available can be found on our brochure price insert or on our Online Booking Module above
Package Includes:
• First class Hotel Accommodations - Athens, Kalambaka, Patra/Delphi
• 23 meals -10 Breakfast, 4 Lunch, 9 Dinners per itinerary.
• Athens City Tour with Acropolis and Museum Tour
• Cape Sounion / Temple of Poseidon Tour
• 4 Day Touring by minivan or small motor coach Countryside Tour" with first class hotels, breakfast and dinner daily, all sightseeing / entrance fees per itinerary.
• Tour Escort/Driver and English speaking local Guides where available throughout the tour.
• Porterage for 1 medium size suitcase per passenger throughout
• (Hotel has baggage service to allow extra baggage for light travel throughout countryside tour).
• Information packet included plus much more.
• 4 Night Aegean Island Cruise with all meals daily, entertainment, inside cabin cat. IB with two lower beds.
• Included Shore Excursions (KUS-02) Ancient Ephesus, (RHO-01) Medieval Tour - Acropolis of Lindos & Citadel of the Knights.
• Beverage pkg: Unlimited non-alcoholic & alcoholic drinks throughout the cruise.
• Port Tax & service charges including gratuities on ship of $209.00 per person.
• All transfers per itinerary; Airport - Hotel - Port.
• All hotel taxes and service charges excluding local city hotel tax.
NOTE: New Tax effective 01/01/2018 Greece has implemented a Special overnight accommodations tax of 4€ per person per night to be paid by clients directly upon check-out to the hotels.
Hotels featured in itinerary may be substituted according to the availability.
Extend your stay with a Pre or Post accommodations. Please call us directly at 1.800.385.3650.
Price Excludes: Airfare & airport taxes (except those which are specified), passports & visas, laundry, telephone calls, drinks, food not indicated in the itinerary, expenses of a personal nature, excess luggage and transfer of the same, optional excursions & excursions during the cruise, gratuities of any kind, Personal expenses, Customary tips to your drivers, guides and escorts


OPTIONAL AIR EXTENSIONS: Air Extension up to additional 21 days available to individuals on return flights if Classic Holidays issues airline tickets.